Dark Brown Minerva Box Signature Strap
---
Add-on
extras
Butterfly Deployant Clasp
+$20.00
I want this to be installed
extras
Regular Buckle
+$3.00
I want this to be installed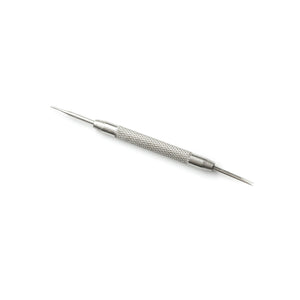 extras
Single Prong Spring Bar Tool - Basic
+$3.00
extras
Cartier-style Buckle
+$10.00
I want this to be installed
extras
PP-style Buckle
+$10.00
I want this to be installed
extras
VC-style Buckle
+$10.00
I want this to be installed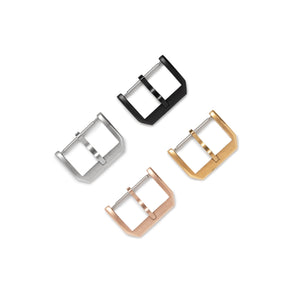 extras
IWC-Style Buckle
+$10.00
I want this to be installed
---
Chat with us now
Minerva Box leather comes from Badalassi Carlo tannery from Italy, which also makes many popular leather articles such as Pueblo and Waxy. It has a beautiful naturally pebbled surface texture that comes as a result of the tanning process, giving it a lot of character and depth.
Note: Minerva Box is a naturally tumbled leather and hence has both pebbled and smooth surfaces. The strap that you receive may not be uniformly pebbled or smooth.
This strap has been discontinued and will not be restocked.
Specifications

Strap Style: Signature
Thread Colour: 2 - Coffee
Strap Thickness: 4.5-2.2mm

Buckle Type: Regular, Engraved
Buckle Finish & Colour: Brushed Silver
Strap Length Guide
There are two sides per strap, which we refer to as the long end and the short end, which are represented by C and D respectively in the diagram below.
Our handcrafted leather straps come in 3 different lengths.
Small (C: 105mm, D: 65mm)
Medium (C: 115mm, D: 70mm)
Large (C: 125mm, D: 75mm)
A quick way to decide on the length to get is based on your wrist size. Here is the general recommendation (if you are between sizes, we recommend to size up):
Wrist size of 14.5cm - 17.0cm: Small
Wrist size of 16.5cm - 19.0cm : Medium
Wrist size of 18.5cm - 21.0cm: Large
If you need a strap that is shorter than Small (105/65), or longer than Large (125/75), you can always have the strap custom made.
Measurements

Description

S

M

L

A

Lug width
Varies by lug width
(see product listing)

B

Buckle width

C

Long strap length
105mm
115mm
125mm

D

Short strap length
65mm
70mm
75mm

E

Distance to middle hole
63mm
71mm
81mm

F

Distance between holes
6mm

G

Size of holes
1.8mm
Number of Strap Holes
7
7
7
Hope this quick guide helps! Finding the perfect length to get can be a little bit more complicated, as it also depends on the lug-to-lug distance of your watch, and even the shape of your wrist. For a more detailed guide on sizing, please check out this page.
Find Your Lug Width
If you're looking to purchase a strap for your watch, you will need to know the lug width of your watch. Lug width refers to "A" in this schematic below.
There are two ways to find out the lug width of your watch.
Firstly, you can Google "<watch brand and model> lug width" and see if there is an answer from the brand's website, or some other websites.
Alternatively, you can simply take a ruler and measure the lug width directly on your watch.
Lug widths are typically in whole numbers, and while the most common lug widths are between 18-22mm, they can go down to 8mm or up to 32mm even. Our ready stock straps are available in 16mm, 17mm, 18mm, 19mm, 20mm, 21mm, 22mm, 24mm and 26mm. If you need other lug widths, you can have it custom made.
You will then need to purchase a strap of the same lug width. For example, if your watch has a lug width of 20mm, you will need to purchase strap with a width of 20-16.
Note: Our Widths typically have two numbers, for example 20-16. The first number (20) refers to the lug width ("A" in the schematic above). The second number (16) refers to the buckle width ("B" in the schematic above). You just need to ensure that the first number matches the lug width of your watch. 
Also available in these colours
Almost perfect
Very high quality construction and supple leather. A point of concern is this strap came with the older spring bars that do not have the double flange if you needed to remove with a tool (like if the quick release post breaks). Other than that, my quibbles are minimal. I would have liked the buckle to be a little more substantial, but it should do the job well enough. Also, I went with the signature strap style because it is the thickest offering, but this is still a rather slim strap. I would have liked it to be a tad thicker to compliment the thicker tool watch aesthetic.
Beautiful and comfortable
Delugs makes great quality straps. This padded brown minerva box strap has a great texture that goes great with a matte dial. I opted for a butterfly clasp as well which works nicely and will keep the strap in good condition for years to come. I'm glad I gave them a try since (based on reviews) it is hard to find well finished and functional butterfly clasps that aren't very expensive. They're a bit hit or miss whether they fit just right, based on the lug-to-lug of your watch and the strap material.
Meh.
Nice leather material, but it's not a hit. First, I thought I sized myself correctly (using the insanely confusing sizing guidance), but I went too big. The band was good for the first wear or two, but afterwards, I feel it stretched a bit and now is way too loose. Second, the additional loop to hold the excess band slides back up against the fixed loop, making it relatively useless. This is a big pain considering I need it to do it's job. Finally, the return policy here is rough. When I first tried the band, I worried about the length and considered an exchange. That thought was fleeting once I saw how strict the policy was and the fee that would be levied for a creased band. Hopefully, I can recoup some of my cost on eBay. P.S. > Only a 5% discount for a review? That's pretty weak.