White Chevre Vacheron Constantin Overseas Strap
---
Add-on
extras
Butterfly Deployant Clasp
+$20.00
I want this to be installed
extras
Regular Buckle
+$3.00
I want this to be installed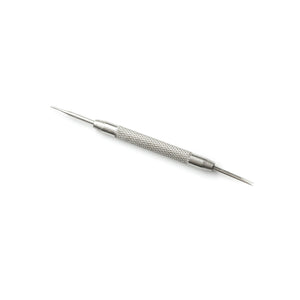 extras
Single Prong Spring Bar Tool - Basic
+$3.00
extras
Cartier-style Buckle
+$10.00
I want this to be installed
extras
PP-style Buckle
+$10.00
I want this to be installed
extras
VC-style Buckle
+$10.00
I want this to be installed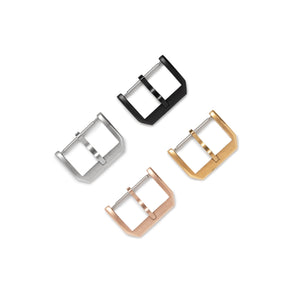 extras
IWC-Style Buckle
+$10.00
I want this to be installed
---
Chat with us now
If you're reading this, you would probably already know how well-regarded the VC Overseas is. While the watch has a lot going for it, one of the key selling points was the extremely thoughtful design of the strap attachment system - you can easily switch between different straps and the bracelet (in seconds and without tools!) with their proprietary quick change system. But being a proprietary system, that meant that you had to get straps only through Vacheron Constantin - good if you prefer to stick with OEM, but not so good for your wallet. There wasn't any viable alternatives on the market, until now.
Our VCO Ready Stock straps are made with a taper to 18mm at the buckle width, instead of the typical 20mm for the OEM VCO straps. This provides a more elegant tapering that is better suited for leather straps, although it does mean that you cannot use the OEM VCO Deployant Clasp with these straps. However, you can still add our standard deployant clasp to be used with these straps.
Chevre leather from Alran tannery is most often used in small leather goods. The beauty of Alran Chevre is in the texture and grain. It has a slight pebbled texture that is very smooth to the touch, making any product immediately look luxurious. Compared to Epsom, the pebbled surface on Chevre is formed naturally from the raw goat leather and the tanning process, and not embossed on. It also has finer pebbled grain patterns compared to Epsom, and is slightly shiny. Similar to Epsom, Chevre also has very strong water and scratch-resistant properties.

Specifications

Strap Style: Vacheron Constantin Overseas
Thread Colour: 7 - White
Strap Thickness: 4.5-2.2mm

Buckle Type: Regular, Engraved
Buckle Finish & Colour: Brushed Silver
Buckle Width: 18mm
Strap Length Guide
There are two sides per strap, which we refer to as the long end and the short end, which are represented by C and D respectively in the diagram below.
Our handcrafted leather straps come in 3 different lengths.
Small (C: 105mm, D: 65mm)
Medium (C: 115mm, D: 70mm)
Large (C: 125mm, D: 75mm)
A quick way to decide on the length to get is based on your wrist size. Here is the general recommendation (if you are between sizes, we recommend to size up):
Wrist size of 14.5cm - 17.0cm: Small
Wrist size of 16.5cm - 19.0cm : Medium
Wrist size of 18.5cm - 21.0cm: Large
If you need a strap that is shorter than Small (105/65), or longer than Large (125/75), you can always have the strap custom made.
Measurements

Description

S

M

L

A

Lug width
Varies by lug width
(see product listing)

B

Buckle width

C

Long strap length
105mm
115mm
125mm

D

Short strap length
65mm
70mm
75mm

E

Distance to middle hole
63mm
71mm
81mm

F

Distance between holes
6mm

G

Size of holes
1.8mm
Number of Strap Holes
7
7
7
Hope this quick guide helps! Finding the perfect length to get can be a little bit more complicated, as it also depends on the lug-to-lug distance of your watch, and even the shape of your wrist. For a more detailed guide on sizing, please check out this page.
Also available in these colours