Dark Brown Pueblo Slim Strap
---
Add-on
extras
Butterfly Deployant Clasp
+$20.00
I want this to be installed
extras
Regular Buckle
+$3.00
I want this to be installed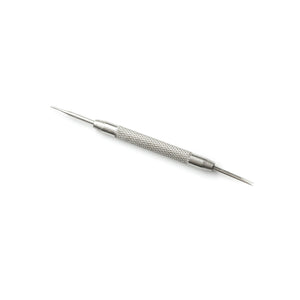 extras
Single Prong Spring Bar Tool - Basic
+$3.00
extras
Cartier-style Buckle
+$10.00
I want this to be installed
extras
PP-style Buckle
+$10.00
I want this to be installed
extras
VC-style Buckle
+$10.00
I want this to be installed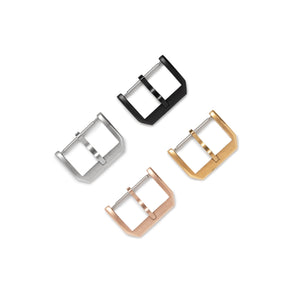 extras
IWC-Style Buckle
+$10.00
I want this to be installed
---
Chat with us now
Pueblo Slim strap is great if you want a little unique texture and rustic look in your watch strap. It has a unique depth of colour and patinas beautifully over time. Coming in a wide range of colours, you can choose the one that best suits your watch and outfit.
Pueblo leather comes from the Italian tannery, Badalassi Carlo. The look of the leather is so unique that it is hard to describe - photos would do best to show it off. The leather has a rustic, vintage mood to it, one that is made more obvious by the patina that forms over time.
Excerpt from Strap Guide by Michael: "I could give you all the cool details about Pueblo leather, and how it will patina nicely and comes from an awesome Italian tannery. But you probably already know that. Instead I would just ask that you admire how PERFECT this pairing is! The stitching reads slightly orange as well, which is a nice compliment to the blue. Highly recommend a nice brown leather strap with the BB."
Specifications

Strap Style: Slim
Thread Colour: 3 - Brown
Strap Thickness: 2.2mm

Buckle Type: Regular, Engraved
Buckle Finish & Colour: Brushed Silver
Strap Length Guide
There are two sides per strap, which we refer to as the long end and the short end, which are represented by C and D respectively in the diagram below.
Our handcrafted leather straps come in 3 different lengths.
Small (C: 105mm, D: 65mm)
Medium (C: 115mm, D: 70mm)
Large (C: 125mm, D: 75mm)
A quick way to decide on the length to get is based on your wrist size. Here is the general recommendation (if you are between sizes, we recommend to size up):
Wrist size of 14.5cm - 17.0cm: Small
Wrist size of 16.5cm - 19.0cm : Medium
Wrist size of 18.5cm - 21.0cm: Large
If you need a strap that is shorter than Small (105/65), or longer than Large (125/75), you can always have the strap custom made.
Measurements

Description

S

M

L

A

Lug width
Varies by lug width
(see product listing)

B

Buckle width

C

Long strap length
105mm
115mm
125mm

D

Short strap length
65mm
70mm
75mm

E

Distance to middle hole
63mm
71mm
81mm

F

Distance between holes
6mm

G

Size of holes
1.8mm
Number of Strap Holes
7
7
7
Hope this quick guide helps! Finding the perfect length to get can be a little bit more complicated, as it also depends on the lug-to-lug distance of your watch, and even the shape of your wrist. For a more detailed guide on sizing, please check out this page.
Find Your Lug Width
If you're looking to purchase a strap for your watch, you will need to know the lug width of your watch. Lug width refers to "A" in this schematic below.
There are two ways to find out the lug width of your watch.
Firstly, you can Google "<watch brand and model> lug width" and see if there is an answer from the brand's website, or some other websites.
Alternatively, you can simply take a ruler and measure the lug width directly on your watch.
Lug widths are typically in whole numbers, and while the most common lug widths are between 18-22mm, they can go down to 8mm or up to 32mm even. Our ready stock straps are available in 16mm, 17mm, 18mm, 19mm, 20mm, 21mm, 22mm, 24mm and 26mm. If you need other lug widths, you can have it custom made.
You will then need to purchase a strap of the same lug width. For example, if your watch has a lug width of 20mm, you will need to purchase strap with a width of 20-16.
Note: Our Widths typically have two numbers, for example 20-16. The first number (20) refers to the lug width ("A" in the schematic above). The second number (16) refers to the buckle width ("B" in the schematic above). You just need to ensure that the first number matches the lug width of your watch. 
Also available in these colours
Excellent and comfortable
Fast shipping and easy to use quick release system. Strap is Betty soft and comfortable
Pueblo dark brown strap
Exellent service, arrived in a few days. Strap is very high quality, lovely colour and works well with my blue dial Omega Seamaster 300
Just what I've been looking for!
Been looking for a rustic style slim brown leather strap for my vintage Tudor Prince Date (with the Ranger dial, so not so dressy) and nothing really worked until this dark brown Pueblo strap. Beautiful supple leather, well stitched and finished, and thank you for doing a range of sizes (the Tudor has a Rolex Oyster case with 19mm lugs and it's not so easy to find nice straps in odd sizes). Looking forward to seeing how the patina develops over time.
Good leather, very comfortable, some room for improvement for quality assurance
Overall pretty good, leather feels soft and comfortable, no pressure points or sharp edges on wrist, love the texture, the thickness choice for the pueblo is spot on, lightweight and the taper/slim design is good, edge burnish is good, stitching is good, only have it for a short time but so far the glue seems to be holding up, the only negative is that on the buckle side leather edge is tilted by about 2mm or so and the fixed retainer loop is also out of alignment, some room for improvement for quality control.