Whiskey Chromexcel Signature Apple Watch Strap
---
Add-on
extras
Butterfly Deployant Clasp
+$20.00
I want this to be installed
extras
Regular Buckle
+$3.00
I want this to be installed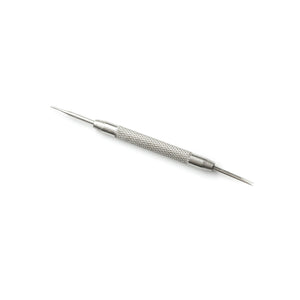 extras
Single Prong Spring Bar Tool - Basic
+$3.00
extras
Cartier-style Buckle
+$10.00
I want this to be installed
extras
PP-style Buckle
+$10.00
I want this to be installed
extras
VC-style Buckle
+$10.00
I want this to be installed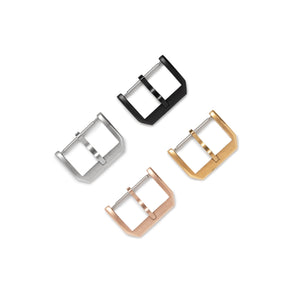 extras
IWC-Style Buckle
+$10.00
I want this to be installed
---
Chat with us now
If you want to move beyond the stock strap that comes with your Apple Watch, and you're looking for a classy leather strap that doesn't break the bank, you're at the right place. 
When you make a signature style in a top-in-class leather, you're bound to get a winner. This Signature strap in Horween Chromexcel is what you have been waiting for. This leather is the stuff of legends. When people say leather, Chromexcel is the image that pops up in your head and Horween is the tannery that you think of. Why is that the case? Beautiful grain, smooth texture, rich colours, patina potential and that pull-up effect.
The Chromexcel strap starts off in a beautiful medium brown colour. This leather has a pronounced pull-up effect. What this means is that as the leather stretches, the colour changes. This is due to the movement of the oil and wax inside the leather. What results is a leather strap that wears and ages beautifully, with a rustic and vintage vibe. Also, due to the high percentage of wax, any scratches can also be easily buffed out with just a simple brushing or friction from rubbing. The pull-up effect fades away over time and evens back out. All this contributes to a leather strap that you don't ever want to take off from your watch.
This strap has been discontinued and will not be restocked.
Specifications

Strap Style: Signature (Apple Watch)
Thread Colour: Tone-on-Tone
Strap Thickness: 4.5-2.2mm

Buckle Type: Regular, Engraved
Buckle Finish & Colour: Based on selection

Note: This strap has been discontinued and will not be restocked.
Strap Length Guide
There are two sides per strap, which we refer to as the long end and the short end, which are represented by C and D respectively in the diagram below.
Our handcrafted leather straps come in 3 different lengths.
Small (C: 105mm, D: 65mm)
Medium (C: 115mm, D: 70mm)
Large (C: 125mm, D: 75mm)
A quick way to decide on the length to get is based on your wrist size. Here is the general recommendation (if you are between sizes, we recommend to size up):
Wrist size of 14.5cm - 17.0cm: Small
Wrist size of 16.5cm - 19.0cm : Medium
Wrist size of 18.5cm - 21.0cm: Large
If you need a strap that is shorter than Small (105/65), or longer than Large (125/75), you can always have the strap custom made.
Measurements

Description

S

M

L

A

Lug width
Varies by lug width
(see product listing)

B

Buckle width

C

Long strap length
105mm
115mm
125mm

D

Short strap length
65mm
70mm
75mm

E

Distance to middle hole
63mm
71mm
81mm

F

Distance between holes
6mm

G

Size of holes
1.8mm
Number of Strap Holes
7
7
7
Hope this quick guide helps! Finding the perfect length to get can be a little bit more complicated, as it also depends on the lug-to-lug distance of your watch, and even the shape of your wrist. For a more detailed guide on sizing, please check out this page.
Also available in these colours
Whiskey Chromexcel Signature Apple Watch Strap
Beautiful leather strap that caught my attention the moment I set my eye on it! Absolutely loving the leather's luxurious colour gradient, and both the quality are craftsmanship are also remarkable. I also appreciate how easy it was to install the strap - the stainless steel adapters slid into the grooves and fit perfectly. Would definitely return and highly recommend it to anyone looking for a stylish and practical accessory.