Grey Rubberised Leather (Togo) Cartier Tank Strap
---
Choose Add-on
extras
Butterfly Deployant Clasp
+$20.00
I want this to be installed
extras
Regular Buckle
+$3.00
I want this to be installed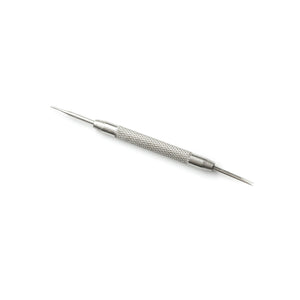 extras
Single Prong Spring Bar Tool - Basic
+$3.00
extras
Cartier-style Buckle
+$10.00
I want this to be installed
extras
PP-style Buckle
+$10.00
I want this to be installed
extras
VC-style Buckle
+$10.00
I want this to be installed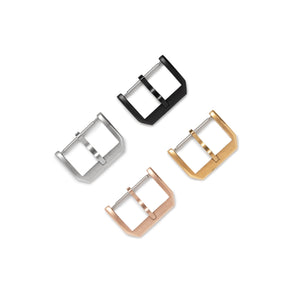 extras
IWC-Style Buckle
+$10.00
I want this to be installed
---
Chat with us now
The Cartier Tank has cemented its positioning as one of the most iconic watches of the past 100 years, and its popularity is going strong today. We are pleased to offer straps to fit the modern day Cartier Tank Must and Tank Louis Cartier, in Small, Large and Extra Large sizes. 
This unique material blends together the properties of leather and rubber into one, bringing the touch and feel of leather with the waterproofness and scratch-resistant nature of rubber. With our Rubberised Leather series, we can now bring our signature handcrafting to a new collection of straps that is ready to take on the elements!
The Togo pattern is embossed onto the Rubberised Leather material. This truly is the best of both worlds, as it looks 100% like leather, but comes with all the benefit of rubber.
Note: We do not recommend swimming with these straps or soaking them in water for prolonged periods. While the material itself is waterproof, the construction is not, and submerging the strap in water will cause damage to the strap (for example, the glue holding the material together may no longer be effective).
Strap Length Guide
There are two sides per strap, which we refer to as the long end and the short end, which are represented by C and D respectively in the diagram below.
Our handcrafted leather straps come in 3 different lengths.
Small (C: 105mm, D: 65mm)
Medium (C: 115mm, D: 70mm)
Large (C: 125mm, D: 75mm)
A quick way to decide on the length to get is based on your wrist size. Here is the general recommendation (if you are between sizes, we recommend to size up):
Wrist size of 14.5cm - 17.0cm: Small
Wrist size of 16.5cm - 19.0cm : Medium
Wrist size of 18.5cm - 21.0cm: Large
If you need a strap that is shorter than Small (105/65), or longer than Large (125/75), you can always have the strap custom made.
Measurements

Description

S

M

L

A

Lug width
Varies by lug width
(see product listing)

B

Buckle width

C

Long strap length
105mm
115mm
125mm

D

Short strap length
65mm
70mm
75mm

E

Distance to middle hole
63mm
71mm
81mm

F

Distance between holes
6mm

G

Size of holes
1.8mm
Number of Strap Holes
7
7
7
Hope this quick guide helps! Finding the perfect length to get can be a little bit more complicated, as it also depends on the lug-to-lug distance of your watch, and even the shape of your wrist. For a more detailed guide on sizing, please check out this page.
Find Your Lug Width
If you're looking to purchase a strap for your watch, you will need to know the lug width of your watch. Lug width refers to "A" in this schematic below.
There are two ways to find out the lug width of your watch.
Firstly, you can Google "<watch brand and model> lug width" and see if there is an answer from the brand's website, or some other websites.
Alternatively, you can simply take a ruler and measure the lug width directly on your watch.
Lug widths are typically in whole numbers, and while the most common lug widths are between 18-22mm, they can go down to 8mm or up to 32mm even. Our ready stock straps are available in 16mm, 17mm, 18mm, 19mm, 20mm, 21mm, 22mm, 24mm and 26mm. If you need other lug widths, you can have it custom made.
You will then need to purchase a strap of the same lug width. For example, if your watch has a lug width of 20mm, you will need to purchase strap with a width of 20-16.
Note: Our Widths typically have two numbers, for example 20-16. The first number (20) refers to the lug width ("A" in the schematic above). The second number (16) refers to the buckle width ("B" in the schematic above). You just need to ensure that the first number matches the lug width of your watch. 
Also available in this colours